Journal
30 November 2022

Sines Of Exquisite Pleasure - Modular Systems

This seems to have just appeared on the internet last month. It's pretty good. I wonder what other good stuff has been left behind because nobody's taken the initiative to digitize and share it.

Susumu Hirasawa - Siren
Dalis Car - The Waking Hour

Basically everything I loved about Japan: weird synth noises, minimal percussion, and Mick Karn's melodic bass, but with Peter Murphy's vocals (which I like). I didn't realize Dalis Car was like this; I ignored them expecting was some bland flavor of post-punk. The only deficiency, compared to Japan, is its lack of Richard Barbieri.
"Create and Melt"
"His Box"
"Moonlife"
"Cornwall Stone"

Dalis Car - InGladAloneness

29 November 2022

Soda Stereo - Sueno Stereo
Susumu Hirasawa - Technique of Relief

"Gardener King"
"Ghost Bridge"
Put this off for a while 'cause I thought it was a synthpop album from the '80s. Not that that's bad, just I've heard too much of it. I'm impressed. It reminds me of Taeko Ohnuki's Lucy, specifically because of the percussion. Kind of an epic tribal classical sound. Next up: Siren and probably more P-Model besides Potpourri.

Jonn Serrie - And The Stars Go With You

28 November 2022 27 November 2022

Harold Budd - The Pavilion of Dreams

26 November 2022

Harold Budd - Abandoned Cities
Jon Hassell - Dream Theory in Malaya: Fourth World Volume Two

Finally got around to this. I like the cameo of Brian Eno's "Shadow" in "These Times".

I Break Horses - Warnings

25 November 2022

HTRK - Marry Me Tonight

"Fascinator"
"Your Mistress Turns To Dust"

Tocotronic - K.O.O.K.

I wasn't expecting to like this, as I'd heard a few tracks from Wir kommen... and wasn't impressed. It's sort of monotonous, but groovy. Most tracks have pretty much the same rhythm, and that strummed clean guitar, but it's somehow diverse. The title track, "Let There Be Rock", the instrumental "Tag Ohne Schatten" are fun.

Bark Psychosis - Codename: Dustsucker

What an atmosphere this album has. Listening to "INQB8TR" feels like being on a sedative.

Laraaji - Universe/Essence

24 November 2022

Komeda Quintet - Astigmatic

23 November 2022

Roedelius - Wenn der Sudwind weht
Yas Kaz - Jomon-Sho

Pretty good. This got reissued about two years ago so I kept seeing it around, but I never tried it.

22 November 2022

All Natural Lemon & Lime Flavors - Turning Into Small

Can't help think of Weird NJ and all the creepy shit that's in the forests near where this band formed. I also can't think of another band from north of Newark that's worthwhile.

All Natural Lemon & Lime Flavors - All Natural Lemon & Lime Flavors

Haven't listened to all of this today, just a few tracks including "Saturn Jig", which is great.

21 November 2022

Prefab Sprout - Jordan: The Comeback
Collide - Chasing The Ghost

19 November 2022

Gorky's Zygotic Mynci - Introducing Gorky's Zygotic Mynci

"Merched yn Neud Gwallt eu Gilydd"

The Beau Brummels - Triangle

18 November 2022

Artur Pizarro - Mompou: Piano Works Vol. 1
I also listened to Part 1 of Dennis Johnson's November, and it kept reminding me of "W" by Codeine.

17 November 2022

David Darling - Journal October

Intense cello music. Pretty damn good, way better than anything else I've heard by him.

16 November 2022

Gigi Masin & Alessandro Monti - The Wind Collector
Bun/Fumitake Tamura - Bird
Hum - Downward Is Heavenward

"Afternoon With The Axolotls"
"Dreamboat"
"If You Are To Bloom"
"Comin' Home"

15 November 2022

Xela - For Frosty Mornings And Summer Nights

14 November 2022

Coil - Black Antlers
Sun Ra - Lanquidity

12 November 2022

Boards of Canada - Random 35 Tracks

"Audiotrack 04B" sounds like HTRK.

Boards of Canada - The Half Asleep Mix

10 November 2022

dEUS - The Ideal Crash

"Instant Street"
This will probably grow on me.

9 November 2022

Sad Lovers and Giants - Headland

8 November 2022

Holy Other- Held
Emma Ruth Rundle - On Dark Horses
City - City

I feel like this would sound Italian even if the lyrics weren't in Italian.

Andrew Thomas - Fearsome Jewel

7 November 2022

Mirko Uhlig - The Nightmiller
Heprcam - Cohcox

"Hypericum"
"Ring VEX Remix"

6 November 2022

Not Drowning, Waving - Claim

"Willow Tree"
"Maroon Rust"
"Yellow Earth"
"Terra Nullius"
"Claim"
When I listened to this for the first time years ago I dismissed it as an example of the boring amalgam they call "world music", albeit more rock/pop-oriented. It's more than that. This is a kind of unclassifiable rock-adjacent creature that is surprisingly nuanced, both musically and in its theme of Australian colonialism. Opener "Willow Tree" is an almost whimsical exploration of outback nostalgia; "Fishing Trawler" is a funky number with watery guitar, thumping piano, and a deep, melodic bassline; "Thomastown" and "Terra Nullius", both piano-led minor-key numbers, are the darkest and loss-ridden Claim gets. Conversely, "Wobble" is so playful as to feature Looney Tunes voices (even if in an ironic way, perhaps), while "Palau" (the only song here one might consider "world music", as it is driven by hand percussion and flutes) has a vigor no other song here matches. One of Claim's distinctive features is the peculiar depressive murk that seems to pervade it. The ambient closer "Claim" is this mood in pure, distilled form: a traditional Australian sound palette complemented by a dark underside, as if providing a response to the overly optimistic rainsticks and kokopeli-branding of contemporaneous "world" music.

Low - Double Negative

4 November 2022

The Jesus And Mary Chain - Darklands

"Darklands"
"Deep One Perfect Morning"
"April Skies"
"Happy When It Rains"

3 November 2022

Everything But The Girl - Eden
2 November 2022
Sketch Show - Loophole

I thought this was some obscure Russian IDM duo through the first ~15 minutes. I didn't realize this was basically YMO, but when I did I took much more interest in it. I would've found out eventually...
31 October 2022
Arovane_Phonem - AER (Valid)
Arovane - Tides
Thrill Of The Pull - Green To Red
Janet Jackson - The Velvet Rope
30 October 2022
Curium - Bism
Pub - Summer
29 October 2022 28 October 2022
Another Fine Day - Life Before Land
The Ecstasy Of Saint Theresa - Free-D (Original Soundtrack)
Age - The Orion Years

Gets better towards the end. I like the sample on "Big E".
27 October 2022
Cranes - Population Four

More straight-up rock than their first two albums. Also, listening to this I realized how romantic a lot of Alison Shaw's lyrics are. I hate to admit that I barely pay attention to the lyrics, but with a voice like that, guitars like that, keyboards like that....

μ-Ziq - My Little Beautiful
26 October 2022
Luke Slater's 7th Plain - My Yellow Wise Rug

"Boundaries"
I like Slater's more downtempo tracks, and this one has a few of them.

Minnie Riperton - Come To My Garden

Nice voice and harmonies. Kind of a '70s lounge feel to it.
25 October 2022
Depeche Mode - Music For the Masses

I've had their song "Halo" stuck in my head all morning. I like how "Pimpf" is completely stylistically different from the synthpop yet if fits in with the album. Now that I think of it, a lot of DM's stuff from this era has that dramatic quasi-classical flavor.
"The Things You Said"
"Never Let Me Down Again"
"The Things You Said"
"Pimpf"

μ-Ziq - In Pine Effect

"Roy Castle"
"Within a Sound"
"Melancho"
24 October 2022
Burial - Streetlands

Relevant listening for this rainy day.

Solotape - ESX-1
After several days, I've finally finished Lycia's The Burning Circle And Then Dust. I enjoyed it, and for such a long album for a band whose style has been pretty consistent between albums, it didn't feel "samey" or repetitive. I liked "Pray", "Resigned", and "The Burning Circle".
μ-Ziq - Brace Yourself
Cranes - Loved

This is good. I forgot how noisy this album is. Some of the guitar is just filthy. "Shining Road" is great, of course, and I like the ominous "Bewildered", the title track, and the spoken word on "Lilies".
22 October 2022
Takagi Masakatsu - Pia

I do like a lot of this album. I just realized this is the guy who made Kagayaki and Eating 2.
21 October 2022
I'm trying to buy everything I like from the artist. I am trying to avoid a dependence on convenient streaming services where I can listen to most anything whenever I want. It's not really an ethical objection to this format so much as a feeling that a complete lack of format-imposed moderation cheapens my listening experience. It's hard to explain. Of course, this would make listening to the thousands of individual songs whose respective albums I don't enjoy as a whole tedious and a waste of money....
20 October 2022
S-Core - Pretension
Heard some of John Lee Hooker's It Serve You Right To Suffer. I dig it.
19 October 2022
It's been about 10 months since I discovered In Excelsior Dayglo by Christmas. This album is insane and it has become one of my all-time favorites.
In late October I am morally obligated to start listening to Lycia and Cocteau Twins. I have also ordered The Cure's Wish off Ebay. Not the new deluxe edition, though, even though I really dig Lost Wishes.
Considering seeing Ichiko Aoba at Union Transfer next week. Junior Boys are gonna be there in February and I'm set on going.
Index ID - Expedition
Nona Hendryx - SkinDiver
16 October 2022
The Cure - Bloodflowers

I really liked this. These past few days was my The Cure re-discovery period.

Gilla Band - Most Normal
15 October 2022
RYM review of UO's Supersonic Storybook: Around The Supersonic Storybook, Urge Overkill had this strange hard rocker image that seemed to imitate no '70s rock cliché in particular. A photoshoot had Roeser, Kato, and Onassis holding liquor while adorned in velvet jackets and jewelry, while on the cover of the album Kato and Roser grin smugly, effortfully cool, slightly androgynous and vaguely aristocratic. Though they are directly connected to the Albini-Touch and Go-noise rock-sphere of the early '90s, Urge Overkill don't fit in with that crowd, at least in the eyes of critics and fans of that music. You won't see them mentioned in reviews of Polvo or Cows or Butthole Surfers reviews or listed on noise rock charts. They don't get mentioned alongside The Jesus Lizard or Don Cab or Silkworm. People actually seem to hate them. Even Albini later denounced them (alongside Smashing Pumpkins), calling them posers in so many words, though he would later retract this charge. Perhaps a partial explanation of their reputation is the fact that they were fairly mainstream compared to these other bands, but even having been signed to Geffen and had a song (a Neil Young cover) featured in Pulp Fiction, nobody seems to talk or know about them. I was familiar with Albini's projects and the Touch and Go roster for at least 5 years before I even heard of them. UO weren't exactly indie, weren't exactly cock rockers, but whatever they were, there apparently wasn't a place for it when they were around. Though musically similar to other Touch and Go bands, UO were far, far removed from these bands in spirit. Someone remarked that they have a KISS attitude, which they certainly do, and if you like dark, gritty, doomy rock by emotionally unstable people, this is a dealbreaker. They weren't complex. Roeser and Kato weren't nervous wrecks and, though they touched on serious topics ("The Candidate", "What is Artane?"), they easily balanced these moments out with stupidity: Nash Kato's ridiculous "announcer" voice leads the call-and-response sections of "The Kids Are Insane" and "Bionic Revolution", making the former song an anthem that is both fitting and unfortunate as the opener; "Today is Blackie's Birthday" is literally a celebration of their then-drummer's birthday, the lyrics either cute or beyond annoying depending on your mood, though there's some sweet guitar parts and a driving rhythm. The Supersonic Storybook It's a positive album with dumb hard rock riffs, with the occasional dissonance, "angularity", and appreciation of space of the early-'90s noise rock classics. However, it is not intelligent, dark, or artistic, and you may get the impression that their rock image - their attitude - is sincere after all. Kato and Roeser sound at least twice their age. I think they're kind of cool.

"The Kids are Insane"
"The Candidate"
"Today Is Blackie's Birthday"
13 October 2022 10 October 2022
Virtual Dream Plaza - Infinite Desire
Erik Satie - Vexations
8 October 2022
.O.Rang - Fields And Waves
7 October 2022
Kammarheit - Asleep And Well Hidden
6 October 2022
Klaus Wiese - Klangschalen Meditation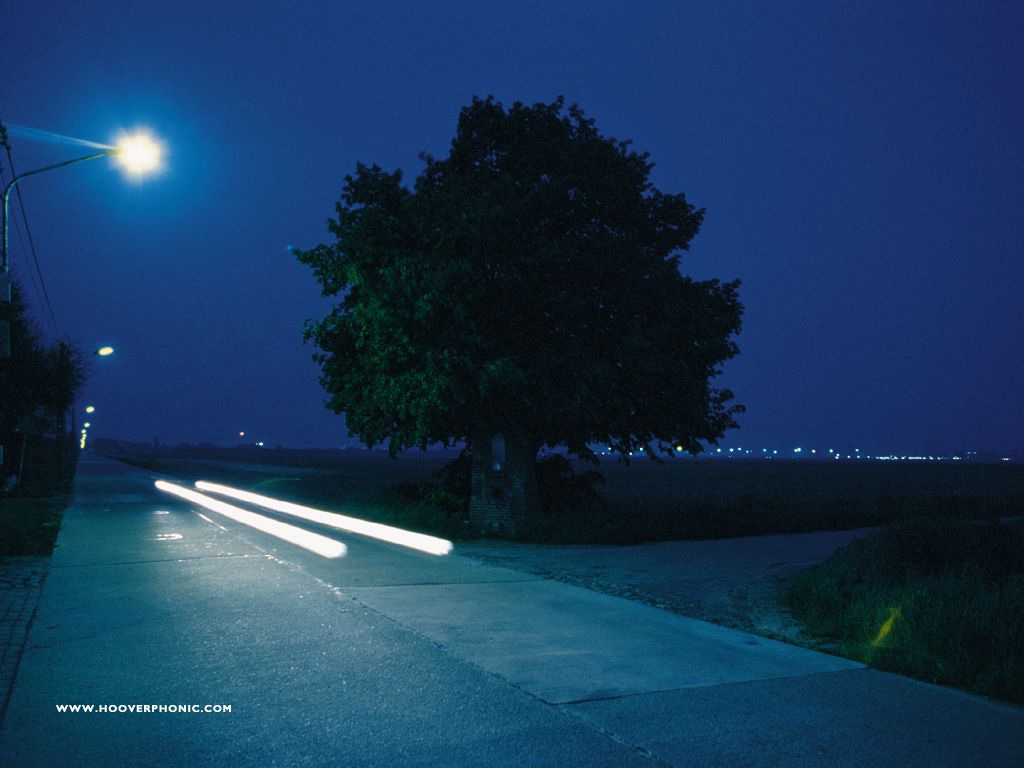 4 October 2022
Hooverphonic - The Magnificent Tree
3 October 2022
Echo & The Bunnymen - Ocean Rain

"Silver"
"The Killing Moon"
"My Kingdom"
1 October 2022
Jedi Master - Space Ambient Mix 1 - Across the Universe
Akufen - 03 04 05
The Blue Nile - A Walk Across The Rooftops
---
29 September 2022
D'Angelo - Brown Sugar
Tyler, The Creator - Igor
Sly & The Family Stone - There's a Riot Goin' On
27 September 2022
Move D & Benjamin Brunn - Let's Call It A Day
The Ex - Turn
Savage Republic - Jamahiriya Democratique et Populaire de Sauvage

Tried Tragic Figure after this but it's mostly "we're tribal people!" type noodling.
"Spice Fields"
26 September 2022
Maxwell - Embrya
D'Angelo And The Vanguard - Black Messiah
Erykah Badu - Mama's Gun
25 September 2022
Richard H Kirk - The Number Of Magic
Fleetwood Mac - Fleetwood Mac

"Rhiannon (Will You Ever Win?)"
24 September 2022
Saccharine Trust - Paganicons
23 September 2022

The Cure - Seventeen Seconds

Listening to to "A Forest" driving down Cohawkin Rd, summer 2015

19 September 2022

Brother Blue - Royal Secret
19 September 2022
Jean-Michel Jarre - Waiting for Cousteau

"En Attendant Cousteau"
Vinyl version had this track at 22 min. Yeah, vinyl is so great when you either have to truncate good tracks or turn over the record partway through.

Clinic - Walking With Thee
Electrelane - The Power Out
17 September 2022
Jeff Greinke - Over Ruins & Moving Climates
Jeff Greinke - Wide View
16 September 2022
Klaus Schulze & Pete Namlook - The Dark Side Of The Moog 3
The Dark Side Of The Moog Featuring Bill Laswell - The Dark Side Of The Moog IV
The Mars Volta - The Mars Volta
Consider Suicide - Nattmelankoli II
15 September 2022
Abul Mogard - Above All Dreams
14 September 2022
Various - Pop Ambient 2021
Dinosaur Jr. - Where You Been
Mecano - Untitled
!!! - Louden Up Now
!!! - Myth Takes

"Yadnus"
"Bend Over Beethoven"

Junior Boys - Begone Dull Care
13 September 2022 12 September 2022
Pete Namlook & Various - The Ambient Gardener · Winter
Junior Boys - So This Is Goodbye

It turns out trying to find someone's house in one of three large Texas cities using only a 20-year-old photograph of their front yard alone is pretty hard.

G.R.I.T. - Expanse
Various - Pop Ambient 2007
10 September 2022
Oval - Szenariodisk
Christie Front Drive / Jimmy Eat World - Split
9 September 2022
Thinking Fellers Union Local 282 - I Hope It Lands
Ilkae - Light Industry +
7 September 2022
American Football - American Football (LP3)
6 September 2022
Kali Malone - Living Torch
Pontiac Streator - Sone Glo
Alio Die - Spirals Of Light
Marble Sky - The Sad Return
5 September 2022
Soichi Terada - Asakusa Light
Sun's Signature - Sun's Signature
4 September 2022
The Air Was Thick - Prototype 1.0
3 September 2022
Omicron - Acrocosm
Arctic Hospital - Neon Veils
2 September 2022
---
30 August 2022
Dinosaur Jr - Bug
Driss Bennis, Swoze - NetworksVeils
29 August 2022
Nina Nastasia - Riderless Horse
28 August 2022
Various - The Throne Of Drones
Bowery Electric - Lushlife

"Soul City"
"Lushlife"
"Floating World"

Vanishing Twin - Ookii Gekkou
0 - Olento
30 August 2022
Dinosaur Jr - Bug
Driss Bennis, Swoze - NetworksVeils
27 August 2022
Shogun - Nautilus EP
Sundur - Somewhere There's Music
26 August 2022
Yoshinori Sunahara - Lovebeat
Eno Moebius Roedelius - After the Heat
25 August 2022 24 August 2022
Abfahrt Hinwil - Links Berge Rechts Seen
MPU101 - MPU101
Thom Brennan - Shimmer
Peter Murphy - Cascade
Felt - The Strange Idols Pattern and Other Short Stories
Felt - The Splendour of Fear
Felt - Let The Snakes Crinkle Their Heads To Death
August 2022
Jurg Frey - I Listened To The Wind Again
Paul Motian - I Have The Room Above Her
New World Science - Osmos (Movements)
Abfahrt Hinwil - Links Berge Rechts Seen
22 August 2022
Polypores - Hyperincandescent
21 August 2022
Chihei Hatakeyama - Dark River
Oophoi - Time Fragments Vol. 1 - The Archives 1995/1997
Isabel's Dream - Monomara EP
Windy And Carl - The Dream House / Dedications To Flea
Tetsu Inoue - Organic Cloud
20 August 2022
Plastica - New Model Sex

Kind of a Russian Seefeel? I like this.

Chihei Hatakeyama - Dark River
16 August 2022
Paik - Satin Black
Ramleh - Hole In The Heart
A Beautiful Machine - Home
15 August 2022
Pteranodon - Pteranodon 2
Volplane - 1997-1999
14 August 2022
Baby Formula - Baby Formula
Bright - Bright
Pteranodon - Pteranodon
The Jesus and Mary Chain - Honey's Dead
13 August 2022 12 August 2022
A Day In The Park - A Day In The Park
Tetsu Inoue - Low and Slow
11 August 2022
A Day In The Park - A Day In The Park
Four Tet - Mango Feedback
9 August 2022
Ovlov - Am

"Moth Rock"
"Where's My Dini?"
"There's My Dini!"

For Against - Echelons
8 August 2022
Kairon; IRSE - Ujubasajuba
7 August 2022
The Dandy Warhols - Dandys Rule OK
Colfax Abbey - Drop
Bleach - Snag E.P.
6 August 2022
The Dandy Warhols - Dandys Rule OK
Eryka Badu - Baduizm
5 August 2022
The Boo Radleys - Everything's Alright Forever
Difference Engine - Breadmaker
Deconstruction - Deconstruction
4 August 2022
Tokyo Shoegazer - Moonworld Playground
Underground Lovers - Leaves Me Blind
3 August 2022
The Lassie Foundation - California
Ulver - Perdition City

"Tomorrow Never Knows"
"Hallways of Allways"

Code - The Architect
2 August 2022
Stella Luna - Stargazer
The Naked Souls - Two and One
Lift To Experience - Lift To Experience
Ulver - Perdition City
1 August 2022
154 - Strike
Tetsu Inoue - Yolo

I took an accidental nap to this. It's really good. More similar to Inland than to the glitch stuff he was doing in the early '00s. I was expecting another Waterloo Terminal.

Asobi Seksu - Citrus

This album's infectious energy that brightened my miserable rainy Monday afternoon. The first time I heard this was early summer 2016, I think, and I found it through Asian Shoegaze back when it was called Japanese Shoegaze. "Strawberries", "New Years", "Thursday", and so on...

Tool - Opiate
---
July 2022
Baxter - Baxter
Biosphere - Substrata
Tosca - Osam
Res - How I Do

"Golden Boys"
"They-Say Vision"
"How I Do"
Sittin' Back

Jon Hopkins - Opalescent
Haruka Nakamura - Twilight
Agitation Free - Malesch
Ash Ra Tempel - Schwingungen
Ash Ra Tempel - Ash Ra Tempel
Variant - Vortexual [Inception] [CV313 Rewire]
Ashra - New Age Of Earth
ASC & Inhmost - Dimensional Space
ASC & Sam KDC - A Restless Mind
ASC - Truth Be Told
Simon & Garfunkel - Sound of Silence
John Prine - John Prine
Neil Young - After The Gold Rush
ASC - The Outer Limits
ASC - 1138
Republika - Nieustanne Tango
The Temptations - 1990
Autoclave - Autoclave

Emmylou Harris - Wrecking Ball
Yagya - Sleepygirls
Chrome - Alien Soundtracks
Seth Troxler - The Lab 03: Continuous DJ Mix Part 1
Yagya - Rhythm of Snow
Sun Electric - Present
The Chameleons - Strange Times
PsysEx - Polyrhythm_system Exclusive Message
Altus - 24 Hours
Snoweffect - Desktop Caffeine
Altus - Winter Embrace III
Jptgrimm - Gramessteig
Kevin Wood - Sacred
Altus - Winter Embrace II
Various - Portals (A Kosmiche Journey Through Outer Worlds And Inner Space)
Sloan - Twice Removed
Porcupine Tree - Lightbulb Sun
Porcupine Tree - In Absentia
Barre Phillips - Three Day Moon
Porcupine Tree - Stupid Dream
Autolux - Transit Transit

"Transit Transit"
"Census"

David Darling - Cycles
Terje Rypdal - Descendre
Pola - Pola Meets Lyrica
Yasume - Where We're From The Birds Sing A Pretty Song
Eberhard Weber - Fluid Rustle
Milton Nascimiento - Minas
Idrissa Soumaoro & L'Eclipse De L'I.J.A. - Ampsa: Le tioko-tioko
Macaroom - Inter Ice Age 4
El Polen - Fuera de la ciudad
Ben Bondy - Camo